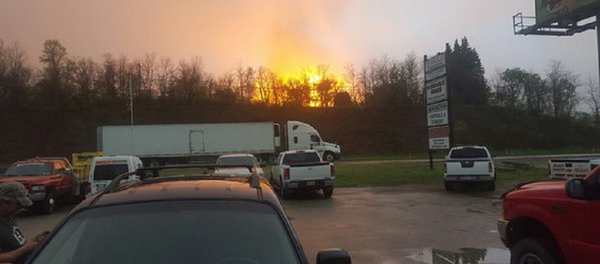 ROME (Sputnik) — At least five people were injured in an explosion, which occurred on Sunday in one of the residential houses in the northeastern part of Rome, local media reported, citing police.
According to the Il Fatto Quotidiano newspaper, the injured were recovered alive from the rubble of the partially collapsed building. Four of them have reportedly been sent to hospitals.
There is no official version of the event's causes, but investigators are reportedly considering the possibility of a gas boiler explosion as the reason for the incident. 
​All residents have been evacuated from the building, the daily reported, adding that firefighters and rescue teams continue to work at the site.