ANKARA (Sputnik) – The servicemen were carrying out a raid in a residential house in Mardin within the framework of a counterterror operation, the Sabah newspaper said citing law enforcement sources. An explosive went off during the raid, injuring three soldiers, two of whom died in the hospital from the wounds they had sustained.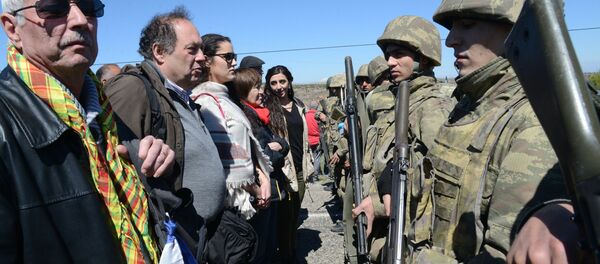 The Turkish authorities suspect that the explosive device had been planted by the
Kurdistan Workers' Party (PKK)
, outlawed in the country.
Severe clashes between the Turkish Armed Forces and PKK have been arising sporadically in Turkey since a July terror attack in the city of Suruc, which killed over 30 people, most of them Kurds. As Kurds killed two Turkish policemen in what they called a retaliation attack, Ankara declared a military campaign against the PKK, which it considers to be a terrorist organization.
The Kurds comprise ancient tribal groups, which are currently living in parts of Turkey, Iran, Iraq and Syria. In Turkey, Kurds represent the largest ethnic minority, and are striving to create their own independent state.