The latest example is a village in the Rewari district of Haryana, where students face the threat of getting raped in a neighboring village while commuting to and from school. The girls are scared after the gang-rape of a ninth grade student on April 18 by local boys. After the unfortunate incident, most of the parents decided to stop their girls from attending school outside the village.  
​The Human Rights Commission has been made aware of the incident and summoned Rewari Deputy Commissioner Yash Garg, asking him to submit a detailed report.
Meanwhile Haryana's State Women and Child Development minister Kavita Jain has also asked the Deputy Commissioner to conducted an immediate inquiry.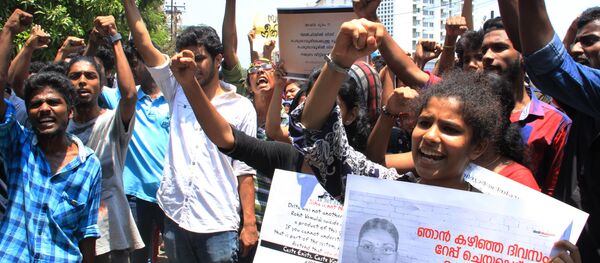 The girls of the village have also appealed to India Prime Minister Narendra Modi and Haryana's Chief Minister Manohar Lal Khattar for help. The girls are demanding that that their village primary school be upgraded so that they can continue their studies in their own village.  
Despite the government's claims that it is making efforts to protect women and girls after the infamous Nirbhaya rape incident  in 2012, when a girl was gang-raped in a moving bus in Delhi, nothing much has changed on ground regarding the safety of women living in India. 
By continuing their efforts in this direction, the Indian government has made it mandatory for all cell phones sold in India to have a "panic button" for the safety of women. Hopefully it will really help in ensuring their protection.