WASHINGTON (Sputnik) — Nearly 6 out of 10 people in the United States oppose laws requiring people to use bathrooms corresponding with the gender on their birth certificate rather than their gender identity, according to an ORC International and CNN poll released on Monday.
"Overall, 57 percent say they oppose laws requiring transgender individuals to use facilities that do not match their gender identity, 38 percent support such laws," CNN stated.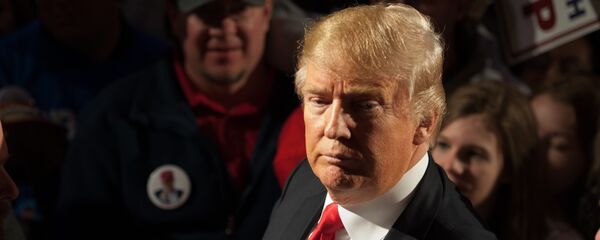 Strong opposition to the laws outweighed strong support for them, according to the poll results.
Moreover, 75 percent of respondents said they favored laws guaranteeing equal protection for transgender people in jobs, housing, and "public accommodations," such as bathrooms.
​In a letter to North Carolina Governor Pat McCrory last week, the US Department of Justice said the state's bathroom law is a violation of US federal anti-discrimination policy, and gave McCrory until close of business on Monday to dismantle it or face losing billions of dollars in federal funding.
The law has provoked backlash since it was passed in March. Some companies have cancelled plans to expand their businesses to North Carolina, and other US states have barred their employees from traveling to the state.