"The cake is quite big, but everyone wants a slice," the Australian-based website The Conversation writes with regards to the Iranian market, which opens up to western countries after the lifting of nuclear-related sanctions on Tehran.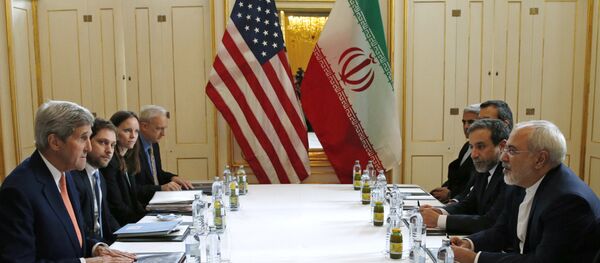 Among those who are ready to invest are German industrial giant Siemens, the oil and gas company Shell, and French auto makers Peugeot and Renault, as well as Airbus Group.
In addition, the outlet detailed the visits to Iran last month of Italian Prime Minister Matteo Renzi, accompanied by business leaders from the energy, transportation and defense sectors and of EU High Representative Federica Mogherini, accompanied by business representatives and seven EU commissioners, including those for transport, energy and industry.
All of the above signals an extremely high-level of interest in restoring economic ties with Iran.
However there are certain barriers which put Europe at disadvantage with regards to China and Russia, the two countries which have benefitted from the imposed sanctions and are now "well-placed" in Iran's market.
"The Iran rush is tugged back by the persistence of sanctions not related to the nuclear deal and which can very easily apply to European companies," the website notes.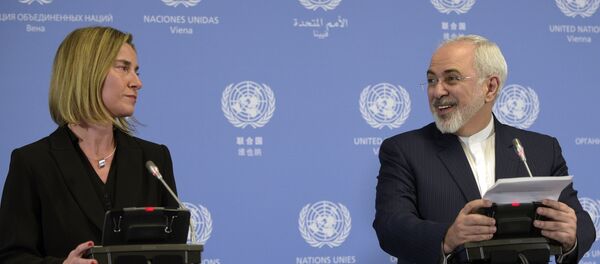 Among those are sanctions on missile technologies and conventional weapons, terror list sanctions and targeted sanctions on anyone connected with support of terror, ballistic missiles, human rights abuses and censorship and destabilizing regional activities, including in Syria and Yemen.
According to White House guidance, the website says that anyone found to have had dealings with those on the Specially Designated Nationals List (SDN) would "put themselves at risk of being cut off from the US financial system. This includes foreign financial institutions, who would risk losing their correspondent account with US banks."
In a separate analysis on the issue, Bloomberg noted that for the same very reason Europe's biggest banks prefer to stay out of Iran, "unwilling to go anywhere near Iran-related business for fear that they will run afoul of remaining US sanctions on the country."
Among those who are "not prepared to do business in Iran yet" are France's Societe Generale SA, Germany's Deutsche Bank AG, Zurich-based Credit Suisse Group AG, ING Groep NV in the Netherlands and the UK's Standard Chartered Plc.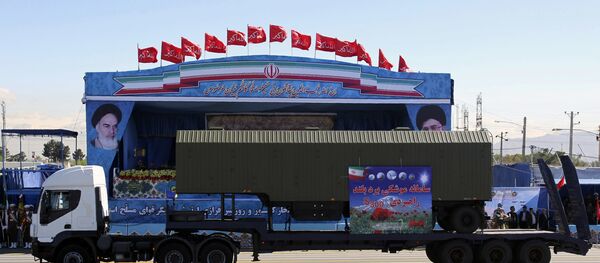 Thus the "funding issue has become a financial diplomacy hot-spot," it notes.
This again has opened the way for Chinese and Persian Gulf lenders to "grab a slice of the business of funding companies' investments in Iran."
Russia and China are already very-well positioned in the Iranian market.
China has been providing goods that Iran could no longer receive from the West.
"Losing no time, the Chinese president, Xi Jinping, paid a visit to Iran in January, signing a Sino-Iranian "comprehensive strategic partnership" and announcing 17 agreements in the energy, trade, and industrial sectors," The Conversation says.
Iran is important for China's "One Belt, One Road" initiative that would join markets from China to Central Asia and the Middle East, it adds.
As for Russia's interests in the country, they concentrate on the restart of arms sales and the nuclear industry and Moscow "stands in a stronger position" there.
So, both media sources conclude, "it's a tough call for European businesses."