Six hundred and fifty US soldiers and 150 British soldiers were deployed to take part in the drills. The US army dispatched an entire mechanized company, including eight Bradley infantry fighting vehicles and, for the first time, eight M1A2 Abrams tanks. The exercise will also include Soviet-made Georgian T-72 tanks and BMP-2 armored vehicles.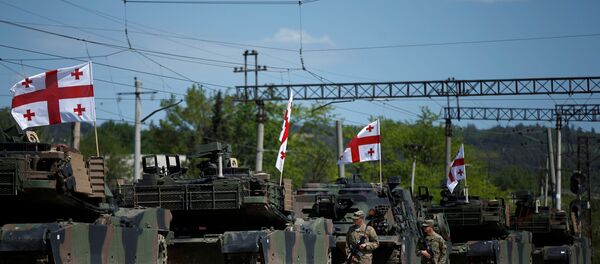 The exercise is taking place at the Vaziani military base, which, prior to 2001, housed Russian troops.
Russia's Ministry of Foreign Affairs has called the exercise a "provocative step."
"We view this consistent 'development' of Georgian territory by NATO soldiers as a provocative move, aiming to deliberately destabilize the military-political situation in the Caucasus region," the Russian ministry said in a statement.
This allegation was later denied by Georgia.
"These exercises are not directed against anyone. There is no trace of provocation," Georgia's Prime Minister Georgy Kvirikashvili said in a statement.
Georgia seeks to join NATO, a move strongly opposed by Russia.