MOSCOW (Sputnik) — Lithuania has asked Canada to play a more active role in NATO's defense strategy for the Baltic region, Defence Policy Director of the Ministry of National Defence Vaidotas Urbelis was quoted as saying in a defense ministry press release.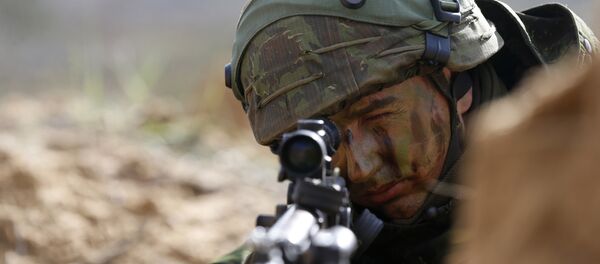 Urbelis voiced this proposal during talks on the security challenges in Eastern Europe with Parliamentary Secretary to the Minister of National Defence of Canada John McKay on Tuesday.
"While addressing the security situation in the Baltic Sea region V. Urbelis expressed his delight that both Canada and Lithuania were supporters of further NATO transformation and enhancement of collective defence," the press release reads.
Urbelis also invited Canadian troops to participate in NATO military exercises in Lithuania.
"Lithuania is prepared to ensure all Host Nation Support necessary for allied forces deployed, including Canadian," Urbelis said.
Early in May, NATO started the large-scale training operation "Spring Storm" in Estonia, which is due to last until May 19 and involves 6,000 soldiers from 10 member-states. Other multinational military drills with the Alliance's participation are being conducted in Bulgaria at almost the same time.