MOSCOW (Sputnik) — On Tuesday, Polish President Andrzej Duda held talks with Trudeau in the Canadian capital of Ottawa. 
​"Trudeau confirmed he would present a statement at the summit, with a focus on the need to strengthen the eastern flank of NATO, that NATO should act jointly in this regard, that it is necessary to stress the importance of the unity of the Alliance in Warsaw to make all allies respond together to the new threat from the east," Polskie Radio quoted Krzysztof Szczerski as saying.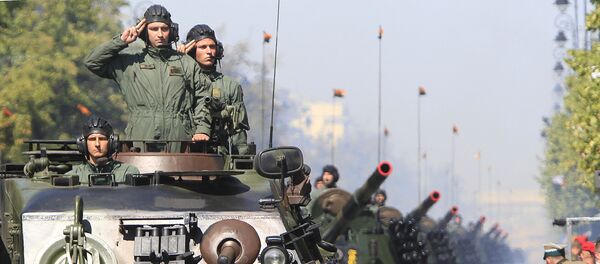 According to the adviser, Duda and Trudeau agreed that one of the NATO summit goals is to confirm the commitment of all of the Alliance's members to maintain security on the eastern flank.
Last week, newly-appointed NATO Supreme Allied Commander Europe Gen. Curtis Scaparrotti listed Russia among the challenges NATO faces.
On Thursday Kremlin spokesman Dmitry Peskov said Russia did not present a threat to anyone but would pay attention to actions that are potentially harmful to its interests.
The military bloc is due to meet in Warsaw in July, where the 28 member states are expected to lay down a roadmap for the military buildup in the east, including the exact number of troops to be deployed there amid what NATO Secretary General Jens Stoltenberg has described as a challenging regional security situation.