TBILISI (Sputnik) – The war games called Exercise Noble Partner 2016 will be conducted on May 11-26 at Georgia's Vaziani Air Base, 12 miles from Tbilisi.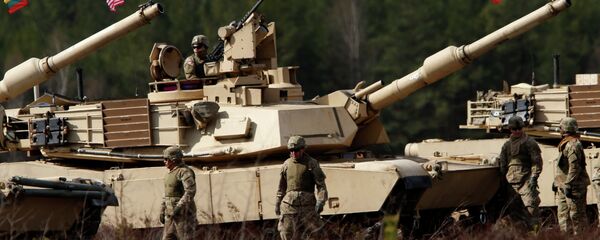 The exercise will bring together 500 Georgian and 650 US service members as well as 150 UK military personnel. It will feature a full range of equipment, from US Abrams tanks and Bradley infantry vehicles to M119 howitzers and Georgia's T-72 tanks and BMP-2 infantry combat vehicles.
The drills are aimed at enhancing US and Georgian interoperability within the NATO Response Force, which is a high readiness force established in 2003 to respond to emerging security situations.