SOCHI (Sputnik) — On April 28, Russia successfully conducted the first launch from the Vostochny space center, putting three satellites aboard a Soyuz-2.1a carrier rocket into orbit. The launch was originally slated for April 27.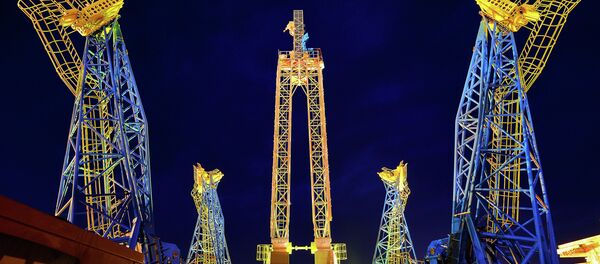 "In the evening, the president had separate meetings with Komarov and Rogozin. They discussed various issues related to the development of the Vostochny space center, and the improvement of the space industry in general," Peskov told reporters.
Vostochny had been under construction since 2012 and is expected to reduce Russia's dependency on the Baikonur space center in Kazakhstan, which is on lease to Russia until 2050.
© Sputnik / Mikhail Klementiev
 / Go to the mediabank
Russian President Vladimir Putin at Vostochny Cosmodrome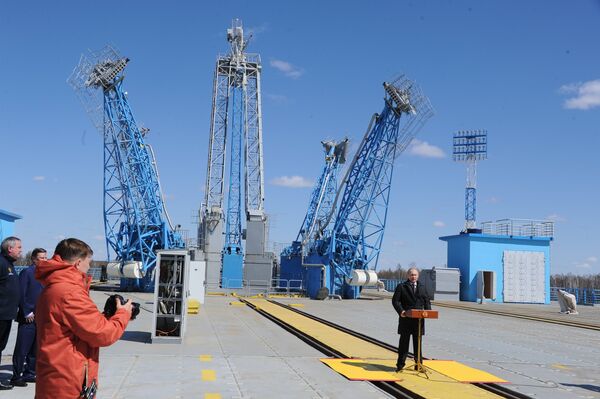 Russian President Vladimir Putin at Vostochny Cosmodrome
© Sputnik / Mikhail Klementiev
/