"The world is sitting on the brink of an existential crisis," he noted. "We are looking square in the face of the very near-term prospect of a thermonuclear war."
Barack Obama, Billington added, has already deployed the necessary forces to Europe. The US president "insanely" believes that a preemptive strike against Russia or China "could take out the nuclear response capacity of those nations."
This strategy could result in a war, the analyst warned.
"The idea that the US could in fact defeat Russia is ludicrous. Putin, who unquestionably is the most brilliant strategist of the current era, has kept one step ahead of Obama," Billington observed. The Russians "have hypersonic weapons capacity, which can overcome any anti-ballistic missile system."
Moscow has always maintained that its weapons serve for defensive purposes only.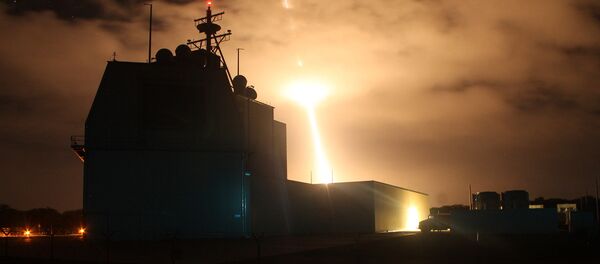 Russia has repeatedly expressed concern over NATO's ballistic missile defense initiative that was launched in the early 2000s, saying that the system could impact global security. Several European countries, including Poland, Romania, Spain and Turkey, have agreed to host components of the system.
"Considering that it is not our choice, we certainly reserve the right to respond with adequate military-technical measures," Russian Foreign Ministry spokeswoman Maria Zakharova said at a weekly news briefing.
NATO officials claim that the system is not targeted against Russia.