MOSCOW (Sputnik) – The holding is actively working to modernize the Ka-27s in service with the Navy, the deputy CEO said.
"We have advocated repeatedly with the Defense Ministry to renew considering a plan to create a next generation machine for the Navy. And I am glad that we have been heard and that the Defense Ministry came to the conclusion that a new vehicle is needed," Shibitov told reporters.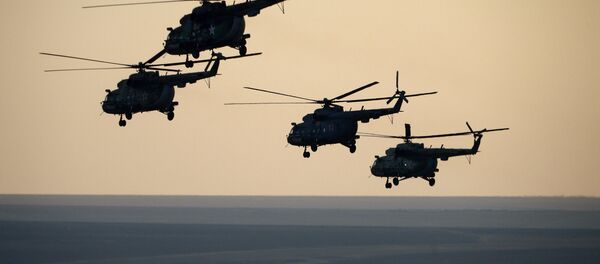 Tested in the 1970s and in service since the 1980s, the
Ka-27
is capable of detecting underwater and surface targets, disclosing their whereabouts to ship and shore points or attacking them with airborne weapons.
Russian Helicopters, a subsidiary of Oboronprom, part of Rostec corporation, is a global leader in the field of helicopter manufacture and the only developer and manufacturer of helicopters in Russia.