HAMA (Sputnik) — The militants infiltrated the town in the morning but some residents managed to escape and hide in nearby villages, witnesses explained.
The SANA agency further reported that the militants destroyed houses and seized properties.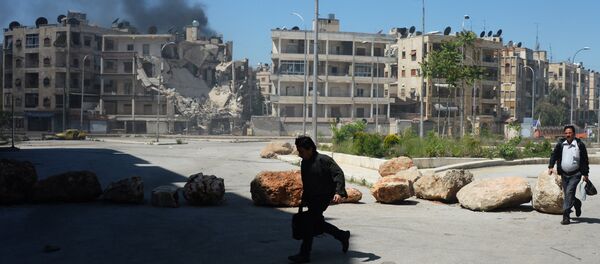 Syrian Prime Minister Wael Nader Halqi expressed condolences to the families of the victims and asked the Hama Governorate authorities to help the residents of the town, calling the attack "a heinous crime against the whole world." He vowed that "terrorist acts will not prevent Syrians from continuing the process of reconstruction," as quoted by the agency.
The town of al-Zara is located near Homs province, which is controlled by Daesh, banned in Russia, the United States and many other countries.