The 'Countering Foreign Propaganda and Disinformation Act', the political news publication explained, would create a new federal agency reporting to the State Department called the Center for Information Analysis and Response.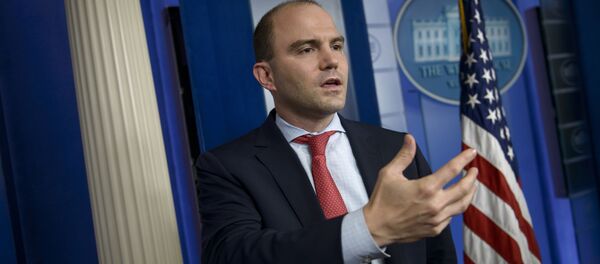 The center, The Washington Examiner added, "would analyze 'government information warfare' and 'disinformation efforts', and work to 'expose and counter' those operations when they are directed against US national security."
The legislation, a bipartisan effort coauthored by Congressmen Adam Kinzinger and Ted Lieu, claims that Russia and China are "us[ing] disinformation and other propaganda tools" to undermine US initiatives around the globe.
"As Russia continues to spew its disinformation and false narratives, they undermine the United States and its interests in places like Ukraine, while also breeding further instability in these countries," Kinzinger said, introducing the bill to Congress on Wednesday.
For his part, Congressman Lieu added that "from Ukraine to the South China Sea, foreign disinformation campaigns do more than spread anti-Western sentiments – they manipulate public perception to change the facts on the ground, subvert democracy and undermine US interests. In short, they make the world less safe."
Kinzinger emphasized that a new federal agency to fight this threat would give Washington "a unique opportunity to respond to further manipulation by encouraging the free flow of truthful information," which "can prevent conflict and ensure future stability."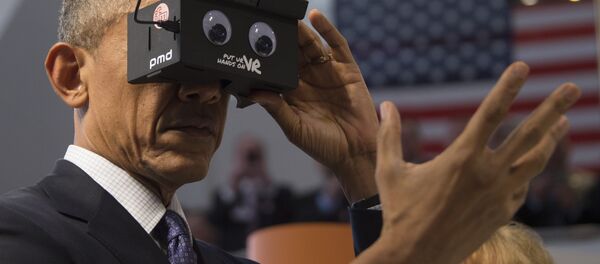 If the bill is approved and the agency is created, the Center for Information Analysis and Response will see US 'information officers' dispatched to promote an "independent press" in countries "deemed vulnerable to foreign propaganda and disinformation campaigns." The agency will also be tasked with 'exposing' and countering information operations directed against US interests by creating an alternative narrative.
It's unknown how exactly the new agency will be able to help Washington's global propaganda and counter-propaganda effort. The Broadcasting Board of Governors already receives over $750 million annually for funding of broadcasters including Voice of America, Radio Free Europe/Radio Liberty, Radio Free Asia, and other media across the Middle East and Latin America. (By comparison, the overall budget for the Russian state media group that owns the Sputnik news agency, which broadcasts in 30 languages, amounts to 6 billion rubles, about $92.6 million US.) When taking account of additional contributions from private individuals including George Soros and his Open Democracy Foundations initiatives, it's unclear how much more the State Department can really squeeze out of its anti-Russian and anti-Chinese propaganda machine.