WASHINGTON (Sputnik) — Officials from the United States and Poland commemorated the onset of work to install a ground-based Aegis battle management system that will guide interceptor missiles to protect Europe from Iran, the US Department of Defense said in a press release on Friday.
"Our partnership with Poland and Romania underwrites US military activities in the region and reflects our steadfast commitment to enhancing regional security," Deputy Secretary of Defense Robert Work said at an inauguration ceremony in Romania. "Countering the threat of ballistic missile attacks from outside the Euro-Atlantic area is a collective security challenge that requires collective defense."
The Polish base is expected to become operational in 2018. On Thursday, US and Romanian officials activated an existing Aegis-controlled missile defense, with US officials emphasizing that the shield is intended to block nuclear capable rockets being developed by Iran.
The Aegis combat system integrates powerful computer and radar technology to guide missiles and other weapons to enemy targets. Originally developed as a ship-based system, Aegis has been modified for land-based deployments that can guide interceptor rockets to destroy enemy missiles in flight.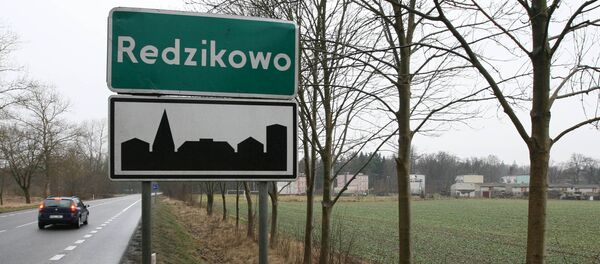 Russia opposes and has repeatedly expressed concern over the creation of the ballistic missile defense system in Europe, which was approved in 2010 during a NATO summit in Lisbon.
US officials have unsuccessfully sought to persuade Russia that the NATO missile shield is not aimed at Russia, and that the interceptor rockets being deployed would not be effective in countering the Russian missile-based nuclear deterrent.