"Scientists everywhere now have hard proof of the viability of the Gemini Heaven protocol and I am sure that Russian surgeons will be interested in joining their Chinese colleagues' effort in this field," Dr. Canavero told Valery Spiridonov, who has volunteered to be the first person to undergo a head transplant under the Italian surgeon's hands.
Valery Spiridonov, a 30-year-old computer scientist from Vladimir, Russia, suffers from Werdnig-Hoffman disease — a rare genetic muscle wasting condition, also referred to as type 1 spinal muscular atrophy (SMA).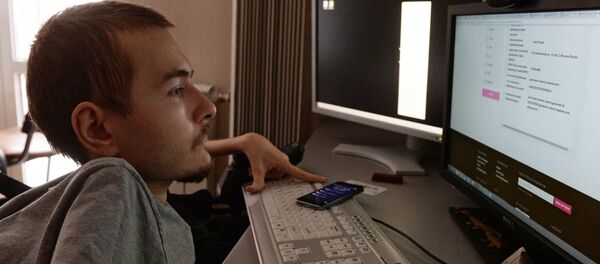 1 February 2016, 15:04 GMT
In a series of articles published by the medical journal Surgery, Canavero and Xiaoping Ren wrote about the way the GEMINI protocol works to minimize damage to nerves, cells, prevent brain death from oxygen deprivation and excruciating pain following the
head transplant
operation.
According to Dr. Canavero, the problem is that a severed head will take at least 30 minutes to be attached to the donor's body and connected to the blood flow.
As seven minutes is the maximum time the human brain can survive without oxygen and nutrients, both the body and head will be cooled so the cells don't die when deprived of oxygen during surgery.
Perphtoran – a blood supplement developed in Russia – will be used to supply oxygen to the brain.
The head will then be moved on to the donor body and the two ends of spinal cord fused together using polyethylene glycol.
The muscles and blood supply will be then stitched up and the patient put into a three or four-week coma to let the body heal itself while embedded electrodes stimulate the spinal cord to strengthen the new nerve connections.
Chinese surgeons are already testing the new head transplant method on human corpses and also on monkeys and rats.
When asked when he was going to operate on Valery, Dr.Canavero said it was slated for next year in China.
"We have already proved everything we had to prove," he said.