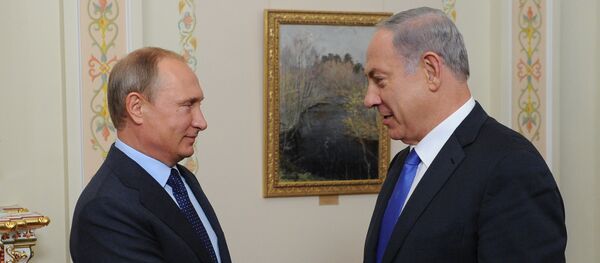 TEL AVIV (Sputnik) – The visit will take place as the countries celebrate the 25th anniversary of restoration of diplomatic relations.
"The visit of Prime Minister Netanyahu is scheduled for June 7," Anna Yonatan Leus told RIA Novosti.
Earlier in the day, Deputy Foreign Minister Gennady Gatilov said that Moscow was expecting Netanyahu's visit in June.
On April 21, Netanyahu arrived in Moscow with a visit to meet Russian leadership. During the Israeli prime minister's visit, the sides exchanged views on key issues in the Middle East, including Syrian and Israeli-Palestinian conflicts, as well as the Russian-Israeli cooperation.