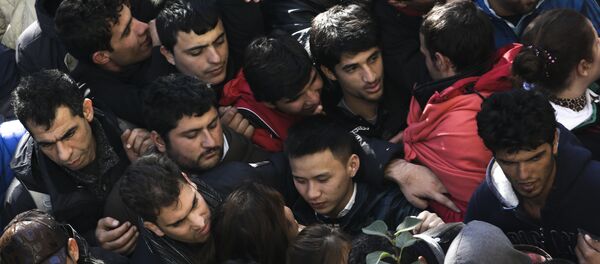 25 February 2016, 10:50 GMT
The 93.6 billion bill will cover accommodation, food, childcare, schools, training courses and administration.
Germany plans to spend 16 billion euros this year and annual outlays are expected to reach 20.4 billion before 2020, Spiegel Online wrote citing Finance Ministry sources in Berlin.
The German federal states, for their part, have budgeted 21 billion euros this year as part of their refugee-support programs, and expect to bring their annual outlays to 30 billion before 2020.
The German states have repeatedly complained that they are struggling to cope, and Chancellor Angela Merkel's open-door policy has caused tensions within her conservative alliance.
Germany is the favored destination for many of the hundreds of thousands of refugees fleeing conflict and poverty in the Middle East and Africa, partly due to the generous benefits that it offers.