MOSCOW (Sputnik) — The deputy foreign minister added that the issue was expected to be discussed at the Organization of the Petroleum Exporting Countries (OPEC) meeting on June 2 in Vienna.
"There is no option but to freeze output," Al-Jarallah told Japanese media during a visit to Tokyo as quoted by Kuwait News Agency.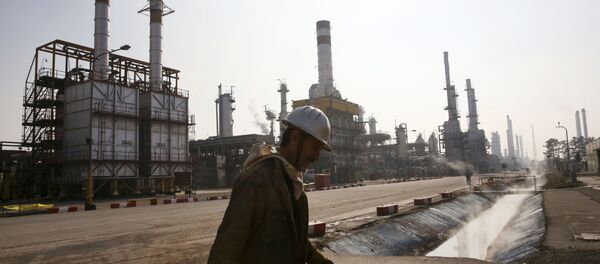 In April, OPEC and major non-OPEC oil producers failed to agree on freezing oil output at January levels to shore up prices after Saudi Arabia backed out of a deal, insisting that Iran, which has been boosting oil production after years of international sanctions, should be part of any production cuts.
Oil prices have plunged more than 60 percent from their peak of over $110 a barrel in June 2014 because of global oil production outpacing global demand.