MEXICO CITY (Sputnik) – Maduro declared an economic emergency in Venezuela in January. The announcement came two days after Venezuela's oil price dropped to $24 a barrel, the lowest mark in 12 years. Up to 96 percent of Venezuela's budget depends on oil revenues.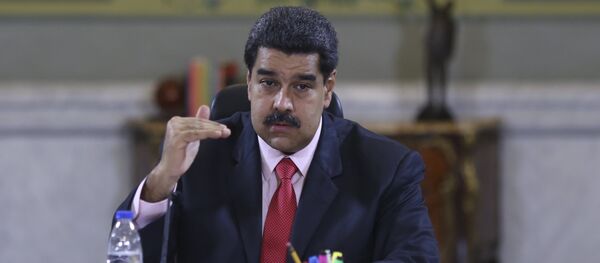 "I will proceed to sign…a new decree…that would allow us during the months of May, June, July…to recover the productive capacity of the country," Maduro said on national radio and television on Friday, as quoted by RCN Radio.
Maduro accepted partial blame for the economic situation in the country in an address to the National Economic Council, stressing that Venezuela needs to replace all sources of income from oil with other sources.
The initial economic emergency decree was valid for 60 days. It was subsequently extended for two more months in March.