Russia may reconfigure its aerial task force and deploy the country's only aircraft carrier The Admiral Kuznetsov to the Syrian coast, the author suggested. The deployment may take place in July.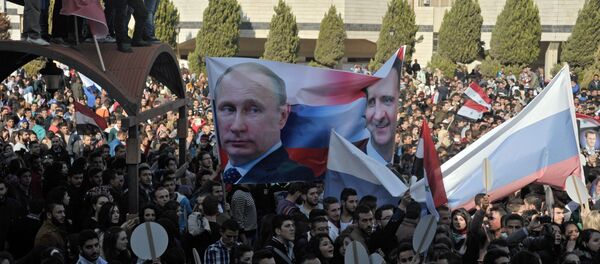 Starting February 27, Russia pulled out 46 aircraft of its task force from Syria, including Su-24, Su-25, Su-30, and Su-34 jets. They were deployed to the Hmeymim airbase.
"At the same time, Washington has continued to ship advanced weapons to terrorists in Syria. As a result, after Palmyra was liberated the Syrian Army could not continue its advance on Raqqa and Deir ez-Zor," military expert Valentin Vasilescu wrote.
Within a month the Syrian Air Force lost three jet fighters. They were shot down by terrorists from the ground. Currently, the Air Force cannot provide enough support for the Syrian Army. Moreover, Russian airstrikes have been limited since President Vladimir Putin ordered a withdrawal from Syria.
"The only solution to help continue the anti-terrorist offensive would be to deploy Russia's The Admiral Kuznetsov to the Syrian coast," he wrote.
Earlier, this possible scenario was voiced by French political analyst Alain Rodier.
"In fact, Vladimir Putin doesn't seem to be ready to leave Syria without a Russian military presence. Rumors are going around that in summer Russia may send its only aircraft carrier – the Admiral Kuznetsov – to Syria. Putin may replace the airbase with an aircraft carrier," Rodier told Atlantico.
Currently, the air-wing of the Russian aircraft includes Su-33 and MiG-29K/KUB jet fighters. Last year, Russian pilots underwent special training in Crimea, learning to take off and land on the deck of an aircraft.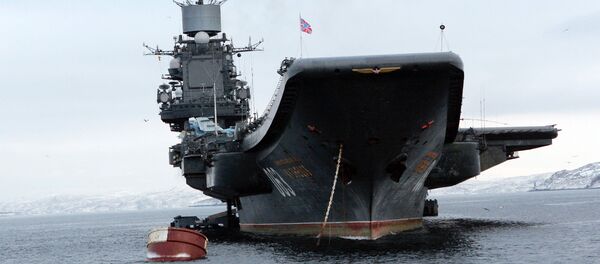 The Su-33 and MiG-29K jets are designed to taking air supremacy. This is why the deployment of the Admiral Kuznetsov to Syria would allow control over the Syrian airspace to be strengthened and aerial surveillance capacities to be increased.
Despite the fact that Su-33 and MiG-29K jets can carry the same amount of ammunition as Su-24 and Su-34 bombers, in the context of a ceasefire they would be still effective in combat. An additional group of jet fighters would increase control over the airspace and improve aerial reconnaissance missions.
In addition to aircraft and helicopters, the Admiral Kuznetsov carries a number of different weapons, including air defense systems, Granit anti-ship missiles, artillery guns, and anti-submarine bombs.
"The Russian aircraft carrier would be sufficient to continue the fight against terrorists in Syria, with the same efficiency as one of the 11 US aircraft carriers," Vasilescu wrote.