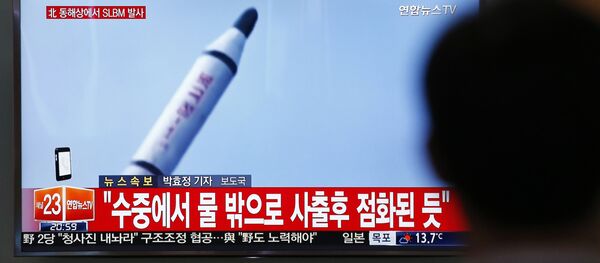 MOSCOW (Sputnik) — South Korea, the United States and Japan plan to conduct the first joint anti-missile drills in summer aiming to better develop the capacity to prevent nuclear and missile threats from North Korea, a South Korean defense official said Monday.
"South Korea, the U.S. and Japan are working out the details of the exercise after agreeing to jointly conduct the missile alert exercise designed to better defend South Korea from North Korea's advancing nuclear and missile intimidations," the official said as quoted by the Yonhap news agency.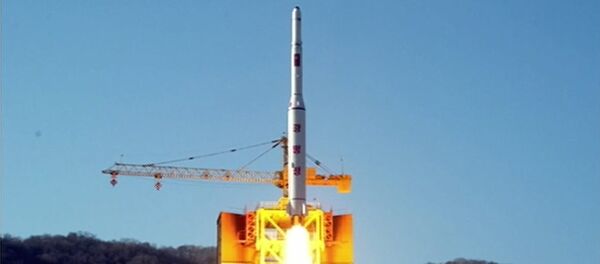 According to the media outlet, the trilateral drills will be conducted on the sidelines of the US-led large-scale international maritime exercises (RIMPAC 2016), expected to take place near Hawaii from June to August.
The official added that the trilateral exercises would focus on the intelligence activities aiming to detect the signs of Pyongyang's potential missile launches and would not include the missile interception training.
North Korea declared itself a nuclear power in 2005. The United States, Japan and South Korea, as well as Russia and China, took part in talks with North Korea on the denuclearization of the Korean peninsula between 2003 and 2009, when Pyongyang withdrew from the talks.
Tensions on the Korean Peninsula escalated after North Korea successfully carried out a hydrogen bomb test in early January and put a satellite into orbit a month later, violating UN Security Council resolutions and triggering condemnation from the international community.