Venezuela's Nicolas Maduro declared a state of emergency in January, which was extended for two months last week, as opposition ramps up to remove him from office. Meanwhile, in Brazil, rumors are spreading about the government selling off state assets just days after President Dilma Rousseff was suspended pending an impeachment trial.
Speaking about the extension of the state of emergency in Venezuela, Dr Francisco Dominguez said that there were "threatening noises" from the May 12-13 Concordia Summit in New York. The "noises," according to Moniguez, suggest that measures should be taken to "sort out difficulties that the United States have with governments like Venezuela."
"I think that they are being emboldened by developments in Brazil after Dilma Rousseff has been suspended," said Dominguez.
Dominguez noted that those who took part in the Concordia Summit are "extremely powerful and very influential people," naming former Colombian President Álvaro Uribe and John Negroponte, a former US Deputy Secretary of State, as examples.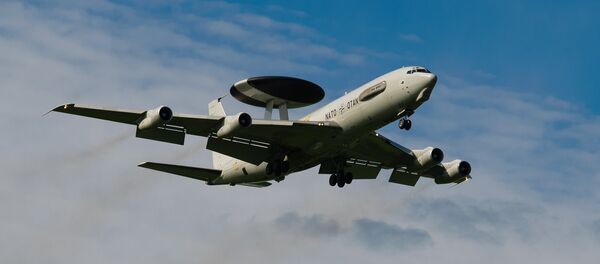 Asked to compare the situation in Venezuela with Augusto Pinochet's revolution in Chile, which was backed by the CIA and overthrew Marxist Salvador Allende's government, Professor Frederick Mills agreed that there is lot in common between the two states, but also noted that Venezuela resisted for a long period, thanks to integration processes led by Chavez, such as the creation of UNASUR (the Union of South American Nations). He also noted that Venezuelans became united when faced with what he called an "attack from the empire," the "empire" in question being the US.
"What's happening now is a concerted, US-backed offensive against progressive regimes," said Mills.
Asked whether Maduro's state of emergency might cause a negative "pendulum" effect, Dominguez noted that the Socialist Party of Venezuela (PSUV) is highly supported. Maduro announced recently that all factories "abandoned by capitalists" — meaning those that are not profitable — should be reclaimed by the government, and the government issued a notice that companies found guilty of economic sabotage would be nationalized.
There is a major grassroots movement in Venezuela in support of Maduro, Dominguez said, and this movement is mobilized by the government.
The opposition, however, could not offer anything in exchange, and subsequently became weakened and lost initiative.
Asked whether Maduro will call for this grassroots support to start a civil war to prevent the government from being removed, Dominguez noted that there are voices calling to impose sanctions against Venezuela, and ultimately to justify an intervention, which could a military intervention by the United States.
"If there will be any serious attempt to destabilize the country from the outside, it is very likely that people's organizations, armed forces (in the form of militia) will respond in a more robust way than they did in the past," Dominguez said.