WASHINGTON (Sputnik) — The US Justice Department has launched a probe into new allegations of Russia's use of doping during the 2014 Sochi Olympics, US media reported on Tuesday.
Earlier this month, US media alleged that dozens of Russian athletes, including at least 15 medal winners and the entire women's hockey team, had been using doping throughout the event. The reports cited then-director of the Russia-based antidoping laboratory Grigory Rodchenkov.
The United States attorney's office for the Eastern District of New York is investigating Russian government officials, athletes, coaches, antidoping, the New York Times reported citing unnamed sources. US prosecutors are pursuing conspiracy and fraud charges, according to the newspaper.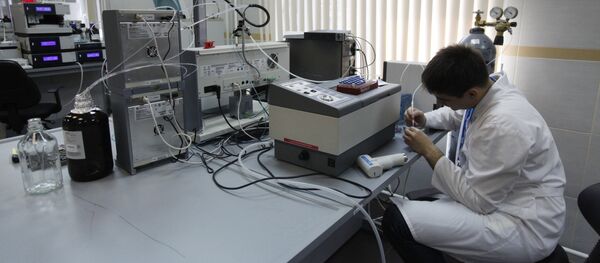 On May 11, CBS news Channel reported that the FBI also launched an inquiry into allegations of the doping use by the Russian national team in the last Olympic Games.
Earlier in May, WADA announced its intention to investigate allegations of doping misconduct at the Sochi laboratory during the 2014 Olympics. Following media reports on Rodchenkov's statement, Russian Sports Minister Vitaly Mutko said that the claims about Russian athletes doping at the 2014 Olympics were "absurd," adding that the detailed official response was yet to come.
On Saturday, Mutko urged authorities to take the allegations seriously, adding that Rodchenkov's claims needed to be investigated further to mete out the appropriate punishment toward people behind alleged doping by Russian athletes.
Russian authorities have promised to carry out a clean-up program to fulfill the global anti-doping agency's demands in order for the country's athletes to be allowed to participate in the 2016 Summer Games in Rio de Janeiro.