As recreational drones become increasingly common, multiple government agencies are struggling to ascertain the best way to deal with security threats posed by the aircraft. High profile incidents like the series of mysterious UAV-sightings across Paris last year have shown how inept law enforcement is at dealing with such issues.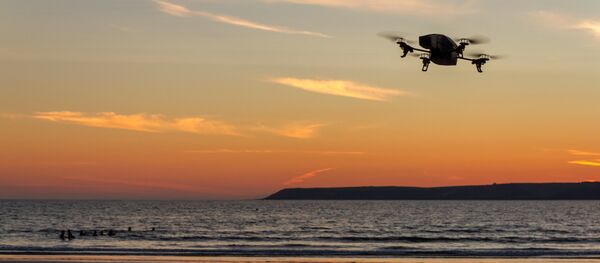 23 February 2016, 04:36 GMT
Science and technology company Battelle has designed a new way to defend against errant UAVs. Dubbed the "DroneDefender," the device is essentially a portable frequency jammer fitted to a rifle-like frame for ease of use.
"It's a portable solution to stop portable drones," Rich Granger, business development director for Mission and Defense Technologies with Battelle, said during the Navy League 2016 Sea-Air-Space Exposition on Monday.
Weighing roughly 15 pounds and powered by a 10-pound backpack, the device has two options for taking down a drone at ranges of up to 400 meters. The first option, a "command and control" trigger, disrupts the remote control connection between a UAV and its user. The second option shuts down the drone's GPS links.
While the cost for individual units is unannounced, 100 DroneDefenders have already been purchased by the Pentagon and the US Department of Homeland Security.
The devices will likely be used at military facilities.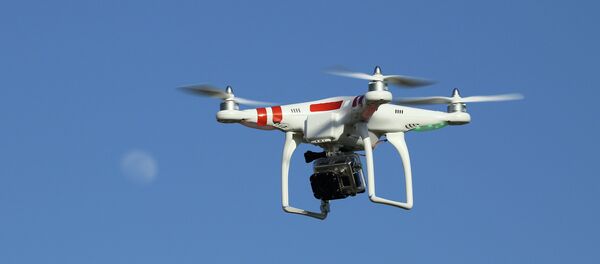 9 October 2015, 23:48 GMT
A number of companies are working on solutions for the drone problem. Italian aerospace company Selex has developed a system known as Falcon Shield, which combines radar, cameras, and microphones to detect, identify, track, and shoot down UAVs.
"Falcon Shield makes use of Selex ES's high-performance, passive electro-optical and electronic surveillance sensors, combined with scenario specific radar," the company website reads.
"These provide a fully integrated threat detection, identification and tracking capability which enables Falcon Shield to operate in environments that range from wide area to high-clutter 'urban canyons.'"
Battelle's device, however, offers a portable alternative that can deployed more readily, without relying on a coordinated network.