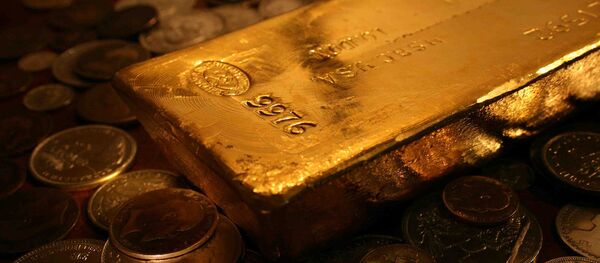 Global demand for gold in the first quarter of 2016 was 1,290 tons, the highest ever for a first quarter, as investors sought a safe haven due to the economic fragility and uncertainty raised by negative interest rates, the World Gold Council reported on Thursday.
The price of the malleable metal has risen 19 per cent since the beginning of this year to $1,275 per troy ounce.
"Looking ahead, we anticipate that ongoing market uncertainty and unconventional monetary policies will continue to support both investment and central bank demand. This, combined with an expected recovery in India, should see gold demand remain healthy over the course of 2016," stated Alistair Hewitt, Head of Market Intelligence at the World Gold Council.
The organization also reported that China and Russia, the two largest purchasers of gold last year, continue to accumulate significant quantities. 
Between January and March China purchased 35.1 tons, adding to the 103.9 tons bought in the second half of 2015. 
Russia increased its gold reserves by 45.8 tons in the first quarter, 52 percent higher than the same period in 2015, when it bought 30.1 tons. Over the course of 2015, Russia's central bank added more than 200 tons of gold to its reserves.
Dimitry Lukashov, an analyst for IFC Markets, told the newspaper Vzglyad that central banks are seeking to diversify away from the US dollar, and also want to hedge their investment against currency volatility more generally.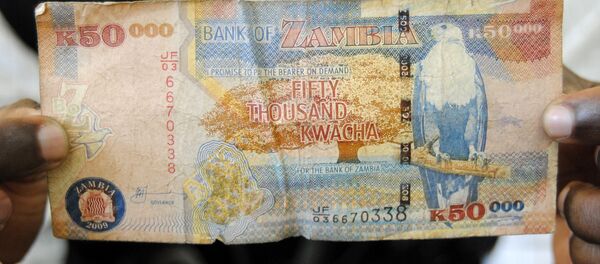 Buying US Treasuries or other sovereign debt from Western countries has also become a less attractive option for central banks because of their low yields; the yield on ten-year US Treasury bonds is currently 1.76 percent.
"Under these circumstances, increasing currency reserves by investing in precious metals looks absolutely sensible."
"Gold's cost of production has been rising steadily in recent years and is unlikely to fall much in the future. From a geological point of view, our planet's gold deposits are quite well researched and there are no expectations of the opening up of any large new mines that would be cheap to extract," Lukashov said.