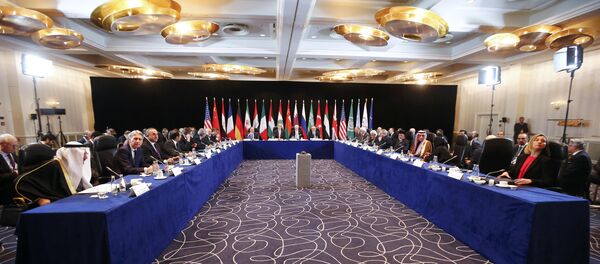 VIENNA (Sputnik) — The International Syria Support Group reaffirms that political transition in Syria must be led and owned by Syria, the ISSG said in a statement Tuesday.
"All ISSG members reaffirmed that political transition in Syria must be Syrian-owned and Syrian-led, and expressed their unequivocal and united commitment to facilitating the start of political transition in Syria by consistent with resolution 2254 (2015) and previous ISSG statements of October 30 and November 14, 2015, and February 11, 2016," the statement issued after the ISSG meeting reads. 
ISS also insists that all parties to the Syrian conflict should adhere to the provisions stipulated in the deal on cessation of hostilities.