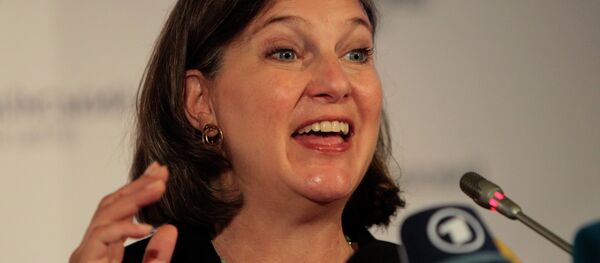 WASHINGTON (Sputnik) — Earlier on Tuesday, the US Department of State announced that Nuland would meet with senior Russian officials to discuss the ongoing crisis in eastern Ukraine.
"A/S [Assistant Secretary] Nuland kicked off her trip to Moscow by meeting with some of Russia's young leaders at the American Center," Stevens stated. 
Nuland has arrived in Moscow from Vienna, Austria, and will leave for Belgium on May 18, according to the State Department.