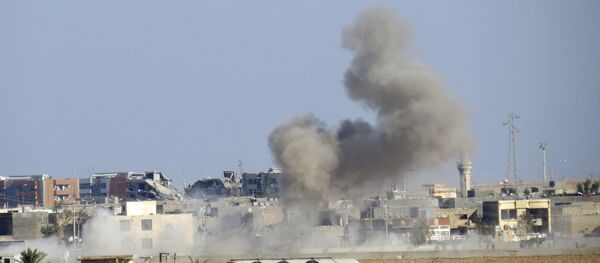 SULAYMANIYAH (Iraq) (Sputnik)
–
The Daesh militants attacked the Peshmerga forces with bombs and mortar projectiles, the administrative head of PUK office in Mosul Ghayas Swrchi told the Union's media portal.
After the confrontation the Peshmerga managed to repel the attack killing three Daesh militants and wounding two others, according to Swrchi. The Kurds suffered no losses.
The portal also reported about a bombing attack perpetrated by Daesh terrorists at the village of Khirbardan, northern Iraq. The attack left three Kurdish soldiers of the Iraqi army injured.
Mosul, the second biggest Iraqi city, as well as a number of other northern and western Iraqi cities and towns were seized in 2014 during an offensive of the Islamic State terror group, outlawed in Russia.