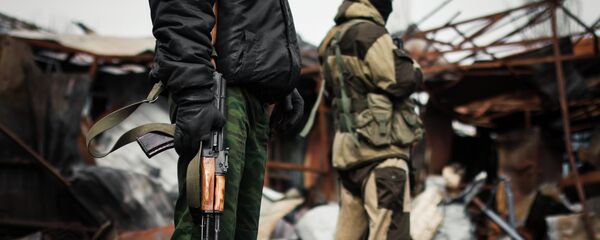 MOSCOW (Sputnik)
–
Washington will not recognize local elections in eastern Ukraine if they are held outside the parameters of the Minsk agreements on Ukrainian reconciliation, US Assistant Secretary for European and Eurasian Affairs Victoria Nuland said Wednesday.
"We will not recognize the results or will anybody else in the international community of any elections held in Donbas outside of the Minsk framework, and without the agreement that is represented in the Minsk [agreement] that these need to be Ukrainian elections that meet Ukrainian standards, and meet OSCE standards," Nuland told journalists in Moscow after meeting with Russian Deputy Foreign Minister Sergei Ryabkov in Moscow.
She said the mere whim of wanting to hold elections in the troubled eastern regions of Ukraine would have a negative effect on peace and security in the region.
"So, a bunch of guys out there just deciding to call an election is not going to lead to peace and security in Donbas and we would respectfully encourage them instead to focus on Minsk compliant elections," Nuland said.
Nuland said that Russian and US officials discussed in detail the Minsk agreement so as to better understand how to improve its implementation and complete the political framework according to the Minsk agreements, including elections in eastern Ukraine.
"Yesterday, we dug very deeply on the aspects of the Minsk negotiations, how we can improve security, how we can improve OSCE access, how we move forward to complete the political obligations under the Minsk [agreements], including preparation for an election in Donbas," she said.