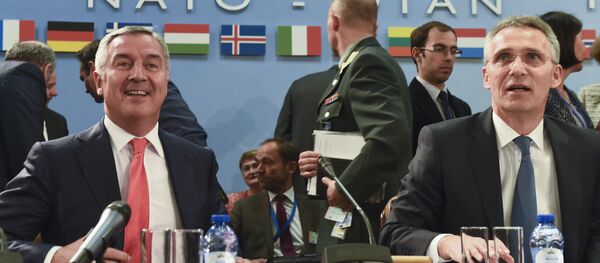 MOSCOW (Sputnik) — NATO needs Montenegro to complete the last part of the "puzzle," stretching its zone of influence over the entire region, Marko Milacic, the executive director of the Movement for Neutrality of Montenegro, told Sputnik on Thursday.
Earlier in the day, the foreign ministers of NATO member states signed an accession protocol for Montenegro, granting the Balkan country observer status at alliance meetings.
"One reason [for the accession] is geopolitical. NATO needs this part of the puzzle, [the] Balkan and Mediterranean platform. Because the only part of [the] coast on the Mediterranean Sea that is not part of NATO is the Montenegrin coast. That is why they want Montenegro in their zone of influence," Milacic said.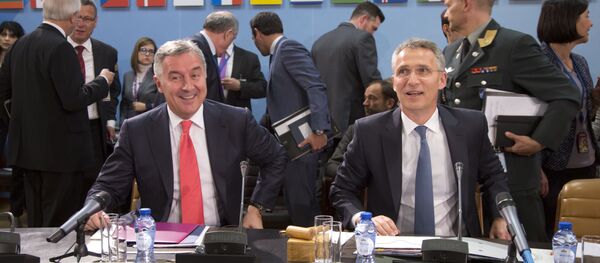 Russia's Foreign Ministry has warned that the negotiations over Montenegro's NATO membership will harm Eurasian and Atlantic security systems, as well as relations between Russia and the alliance.
"The second reason is that they want to come closer to the borders of Russia and China. They show the accession of Montenegro to NATO as a message to Russia and other more eastern countries, but especially to Russia, that 'we are [the] bosses here.' They just want to go further in[to] this zone of influence, which was traditionally in Russia's [sphere of] influence," he added.
The signing ceremony, attended by Montenegrin Prime Minister Milo Djukanovic, took place at the ongoing two-day North Atlantic Council (NAC) session at the alliance's headquarters in Brussels. Montenegro will be granted membership to the alliance once the protocol is ratified by all 28 NATO member states.
On December 2, 2015, NATO invited Montenegro to join the military bloc, in its first expansion into Eastern Europe in six years. Podgorica accepted the invitation the following day, which triggered protests in the Balkan nation.