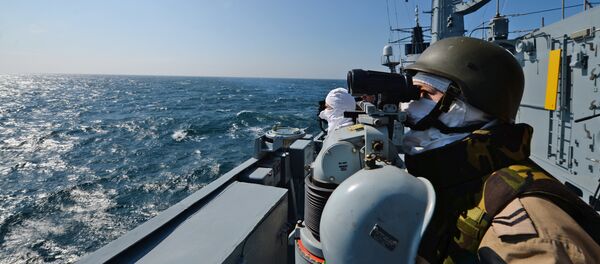 KIEV (Sputnik) — Chairman of the NATO Military Committee Gen. Petr Pavel said he did not believe lethal arms supplies to Ukraine to be necessary, as such a move would "only aggravate the suffering of people."
A two-day North Atlantic Council (NAC) session at NATO's headquarters in Brussels started earlier on Thursday, gathering the foreign ministers of the military bloc's member states. According to media reports, Chief of the General Staff of Ukraine's Armed Forces Viktor Muzhenko has arrived in Brussels with the intention of holding negotiations on arms deliveries to Kiev.
"There is no need to deliver lethal weapons [to Ukraine]… because the supply of weapons and combat systems could only aggravate the suffering of people," the Apostrophe online newspaper quoted Pavel as saying.
According to Pavel, NATO's responsibility is to support Ukraine without fueling the internal conflict.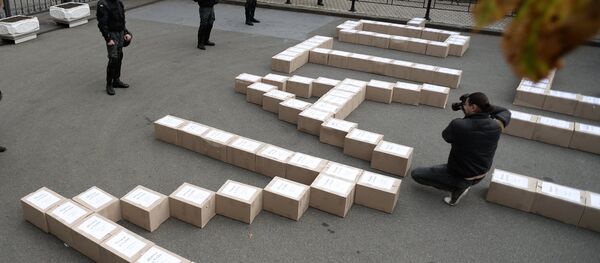 In March, US Assistant Secretary of State Victoria Nuland said the conflict in eastern Ukraine should be settled through the implementation of the Minsk agreements and not by providing lethal aid to Kiev as offensive combat operations in the region have been concluded.
Kremlin spokesman Dmitry Peskov said the same month that the supply of arms from outside Ukraine would not help resolve the crisis in the country and would complicate the implementation of the Minsk agreements.
Kiev launched a military operation against independence-seeking militias in southeastern Ukraine in April 2014. The confrontation has claimed more than 9,000 lives, according to UN estimates.
In February 2015, Russia, Germany, France and Ukraine worked out the Minsk ceasefire agreement to settle the conflict in eastern Ukraine.