"We have to understand that claims over a large part of the South China Sea date back a long, long, time ago," Leung says.
These are claims that the United States and its Pacific allies continuously chose to ignore as they criticized Beijing's construction of artificial islands in the Spratly archipelago.
"China had been a relatively weak country for a long time," he says. "But now China is much more influential, much more powerful. Because of the rise of nationalism, China is able to defend these claims rather robustly."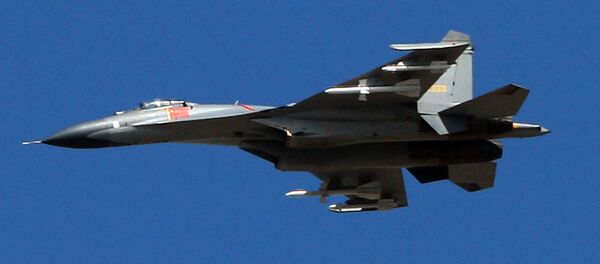 While the US maintains that territories within the South China Sea should be considered international waters, Washington treats the waterway as its own military terrain, as demonstrated by the aggressive freedom of navigation operations conducted within the territorial limit of the Spratlys.
"The US military in [the] Asia Pacific has been long established. And it's not just in the Asia Pacific, it's in specific chokepoints of the South China Sea," Leung says.
"The South China Sea is not just about territorial claims, it's about the risks of China's trade and import and resources, which in turn underpin the legitimacy of the Communist Party."
While there are other claimants in the region, including Vietnam, the Philippines, Malaysia, Brunei, and Taiwan, Leung points out that all of these countries are more enmeshed within China's economy than they would like to be, and are thus all-too-willing to support US aggression in the region.
"Most of China's neighbors depend on China for its financial investments, creations of jobs, economic growth. But on the other hand these countries do not want to be beholden to China entirely, so they're trying to climb on the bandwagon of American dominance and trying to get the best of both worlds."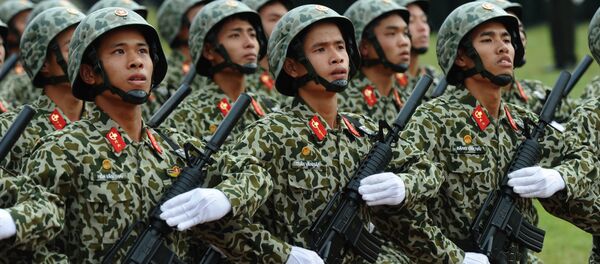 A highly-contested region, nearly $5 trillion in trade passes through the South China Sea annually. The US has accused of Beijing of attempting to establish an air defense zone in the region with its land reclamation projects. China maintains it has every right to build within its own territory and that the islands will be used for primarily humanitarian purposes.
According to US Defense Department spokeswoman Lieutenant Colonel Michelle Baldanza, two Chinese fighters intercepted a Pentagon reconnaissance plane in international airspace over the South China Sea on Wednesday. She called the maneuvers unsafe and unprofessional.
"China is beginning to see room to maneuver to exert China's national sovereignty, and in fact that resonates with a large proportion of China's population," Leung says.