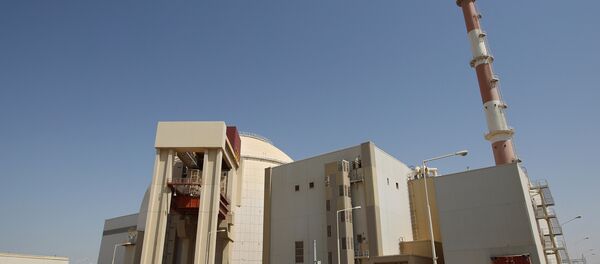 In his analysis, published on
Forbes.com
, the economic analyst outlines how the Pennsylvania-based energy giant Westinghouse Electric (WEC), with the help of the State Department, been moving in on Russian Rosatom's nuclear energy 'home turf' in Eastern Europe.
"It's a drawn-out and extremely costly game the US is trying desperately to win," Rapoza writes. Former State Department chief Hillary Clinton "even 'lobbied' for Westinghouse in Prague in 2012."
And that part is not even a secret, the analyst adds, pointing to Westinghouse Chief Executive Danny Roderick's 2013 remarks to Bloomberg about Clinton making a big impression on the Czechs and being "proud that she was in the trenches with me."
"The unstated goal," Rapoza writes, is to "lessen Russian control of the nuclear power market in Eastern Europe, even if that does not translate into an immediate market share for Westinghouse."
Speaking to Forbes, Czech energy security studies analyst Martin Jirusek suggested that right now, it comes down to "Russians and Americans…fighting for [the] tenders in Eastern Europe." French energy giant Areva "has no money. [Germany's] Siemens lost a lot of know-how when Germany shut its nuclear power program down. So you've got the America's and now the Chinese are slowly coming in. The Russians support Rosatom, and the US supports Westinghouse. We never hear about the Japanese."
But the kicker, Rapoza explains, is that "Westinghouse," which "used to be 100% American," is now "90% Japanese –and 10% Kazakhstani."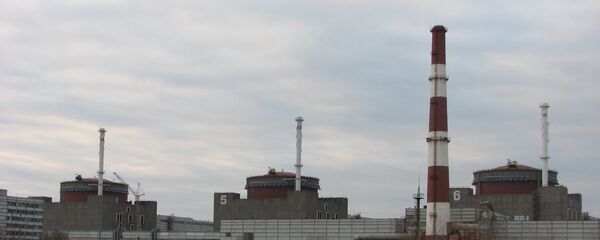 22 February 2016, 13:01 GMT
Toshiba Corporation took majority ownership of the company in 2007 with an 87% stake. "Together they are marketing the AP1000 pressurized water reactor power plants with 8 reactors now under construction: 4 in China and 4 in the US. The two here – in Georgia in South Carolina – are still behind schedule."
Nevertheless, despite the company's Japanese ownership, Washington has been "moonlighting as their sales rep" in Europe against the Russians, all "in the name of energy security."
Speaking to Forbes, Rosatom spokesman Vladislav Bochkov confirmed that "US foreign affairs officials have repeatedly shown their support to Westinghouse and urged Europeans to choose that company as a nuclear fuel supplier on the pretext of reducing dependency on Russia."
It all began in 2012, Rapoza notes, "when then-Secretary Clinton took a trip to the Czech Republic and promoted Westinghouse as a potential builder and operator of two new reactors at the existing Temelin nuclear power plant…Clinton met with Prime Minister Petr Necas at the time, using the energy security argument to promote Westinghouse."
"The only remaining bidder for the new Temelin units was a Russian-Czech consortium led by Rosatom. The Russians got nervous and Necas flew to Moscow six months later to assure Rosatom that the bidding process would be fair and transparent. Rosatom reactors were already operating for years at Temelin 1 and Temelin 2. Plus the Russian deal came with a sweetener: up to two-thirds of the project's supply chain was going to Czech companies."
"Then," the journalist recalls, "a sort of 'miracle' happened. Necas was caught in a political scandal. He had to resign. His political allies were arrested. And in 2014, the Czech authorities called off the tender because its state-owned utility CEZ Group had no money to pay for it. Now no one has the deal to build the two reactors, but the US got its point across."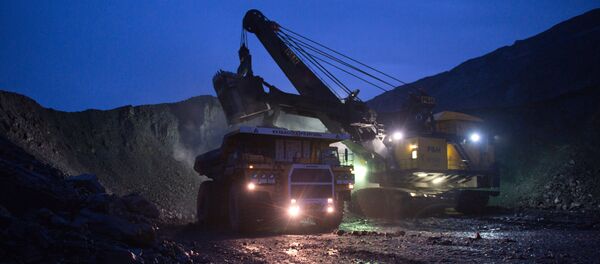 Russia's TVEL will continue to supply the Temelin plant operator CEZ Group until 2020. "But this year, they signed an agreement with Westinghouse to develop testing of fuel assemblies that will fit in those Rosatom reactors…Westinghouse is no stranger to Rosatom tech, or to Czech nuclear power," having supplied fuel rods for the Temelin plants in the early 2000s.
Speaking to the journalist, former Czech Prime Minister Jiri Paroubek said that US officials have been pushing for cooperation with Westinghouse since the 1990s. "At that time, technologically advanced Westinghouse was supposed to help Russian-designed nuclear facilities to meet Western standards. However, the opposite proved to be true. Fuel assemblies delivered by Westinghouse were of inferior quality and higher price compared with the Russian fuel and caused frequent outages of Temelin reactors."
In fact, Rapoza notes, the situation remained unchanged for quite some time. "CEZ [has] said that Westinghouse's fuel was leaking and [that] the rods were bending. CEZ then decided to remove all the Westinghouse fuel from the core and reload it with TVEL fuel only. CEZ's decision serves as a testament to the fact that the Russian fuel assembly was safer and that Washington was selling a product that did not work at the time, potentially putting nuclear power plants in danger."
Fast forward to today, having "gone back to the drawing board," and "with Washington's soft persuasion," Westinghouse is "going after the Russian market fast and furious."
"On April 28…Westinghouse's nuclear fuel factory in Vasteras, Sweden announced it was revving up production for Russian reactors in Eastern Europe." Paroubek told Forbes that the company is using political pressure to push its product, Rapoza explaining that "new fears of the Russian boogey man are helping things along, slowly but surely."
With Toshiba's contracts in Japan under threat following the 2011 Fukushima disaster, and its fuel rod contracts with German reactors terminated after the closure of that country's reactors, "going after the Russian market is a survival tactic," the journalist notes.
The Ukrainian crisis, Rapoza adds, basically saved Westinghouse Electric, whose operating losses reached $1.43 billion between 2012 and 2014, and whose Vasteras plant was on the verge of closure, from total meltdown. "The Russians became super-duper bad guys and energy diversification was quickly put in play," with the EU issuing a $2.2 million grant to subsidize nuclear fuel diversification in Eastern Europe. The grant went to Westinghouse.
And the Czechs weren't the only ones to get boondoggled. "After the Czech Republic deal, Westinghouse secured a contract with the Bulgarian government to build a new AP1000 reactor at the Kozloduy nuclear power plant," after Prime Minister Boyko Borisov's decision to suspend a two-reactor plant at Belene in a joint project between the Bulgarian National Electric Company and Rosatom. 
"What became known as the 'Belene saga' would later cost the Bulgarians $1.3 billion in payments and legal fees to Rosatom for not honoring a 2008 contract." Moreover, Borisov has "practically admitted that the decision to scrap Belene and award the Kozloduy project to Westinghouse was more political than not."
Stratfor, for its part, has acknowledged that the State Department "will keep supporting Westinghouse projects, both politically and financially, to diminish the Kremlin's influence."
And with nuclear technology advancing "to a point where any third party can build fuel rods to fit a competitor's reactor," Westinghouse, Rapoza predicts, is likely to continue to try to chip away at Rosatom's share of the nuclear tech market in Eastern Europe, even if the countries that buy its fuel assemblies have to pay a premium to diversify using its more expensive products.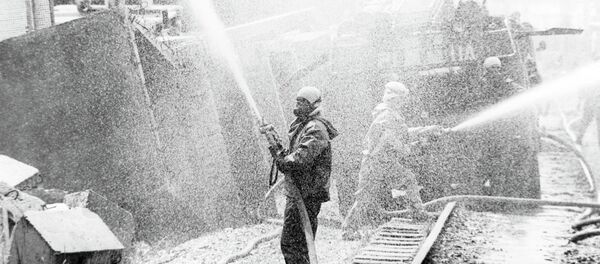 Westinghouse, a source familiar with the company told the journalist, "has spent millions of dollars to include nuclear fuel as part of the energy security," and considers increasing market share in Eastern Europe as "the only way to prevent their looming insolvency." It has taken particular advantage of the situation in Ukraine, colluding with the post-Euromaidan government to supply its products to the country with the onset of the crisis in Kiev-Moscow relations in March 2014. And this despite the fact that "Ukraine's nuclear regulator banned the use of Westinghouse fuel assemblies pending an investigaton" only two years earlier, in 2012.
"In 2015 during a scheduled outage at a reactor unit at the South Ukraine nuclear power plant, two of the Westinghouse-made fuel assemblies were found to be leaking, contrary to Westinghouse's claims that those were of an 'improved' modification to fit the Rosatom VVER-1000 type nuclear reactors there."
"Regardless," Rapoza notes, anti-Russia politics trumps technological problems. Westinghouse is currently planning to deliver five reloads of fuel to the South Ukraine and Zaparozhia nuclear power plants, the company said on April 28, meaning the new regulator has concluded its study and their VVER-1000 fuel assemblies [have been found to be] as good as those made in Russia."
Ultimately, the journalist suggests that running faulty Westinghouse fuel assemblies in Rosatom reactors "is a dangerous way to promote energy security." Moreover, "paradoxically as it might seem, it plays into Russia's hands when those projects [don't] work according to plan. The Russians look reliable and solid by comparison."