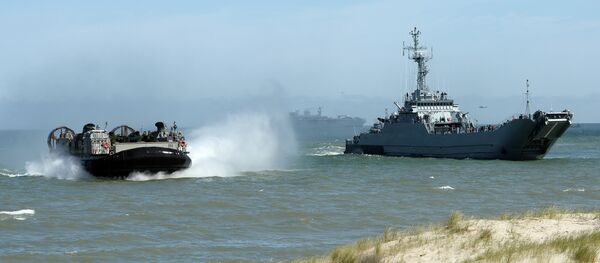 WASHINGTON (Sputnik) — The 610-foot ship will be commissioned in Baltimore, Maryland on October 15 and is set to head a fleet of next-generation multi-mission surface combatant ships expected to be operational by 2019.
"DDG 1000 is tailored for sustained operations in the littorals and land attack, and will provide independent forward presence and deterrence, support special operations forces and operate as an integral part of joint and combined expeditionary forces," the release stated.
According to the ship's manufacturer Raytheon, the Zumwalt is equipped with sonar, computing technologies and weapons systems not previously available on a Navy destroyer.
Additionally, the ship will employ multi-function radar capable of conducting air and over-land surveillance, and can sail in more shallow waters, making it suitable for land attacks.