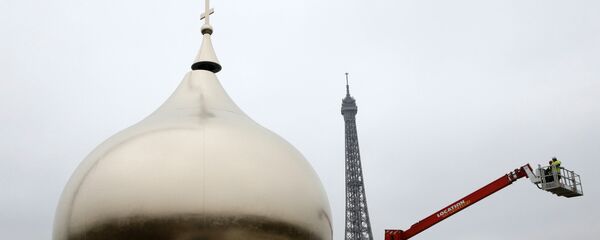 Zakharova voiced her assumption, commenting on a recent vote in the Regional Council of Veneto, Italy. On May 18, the council adopted a non-binding resolution calling for the Italian government to recognize the new status of Crimea and start considering removal of anti-Russian sanctions.
"The recent vote as well as other political processes including public polls and the Dutch referendum prove that anti-Russian propaganda in Europe has started to backfire," Zakharova was quoted as saying by the Russian newspaper Izvestia.
According to her, there are several reasons behind this change, including the Syrian crisis, instability in the Middle East and North Africa, the Ukrainian crisis, and US meddling in the domestic affairs of European nations.
However, Brussels' reaction to the Veneto vote was not surprising.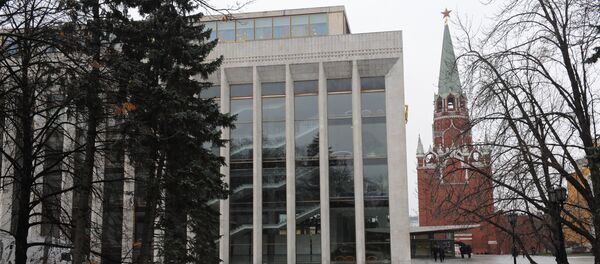 In an interview with Die Welt, top EU diplomat Federica Mogherini said that the Veneto resolution would not change anything. She also noted that the principal condition for the removal of sanctions is "the full implementation of the Minsk agreements."
On the one hand, it would be too optimistic to say that Europe is changing its position toward Russia, Ivan Konovalov, head of the Center of Strategic Environment, told Svobodnaya Pressa.
"Veneto is a problematic region in Italy. The regional government has claimed that Veneto plays a special role for the Italian economy. There are some politicians calling for regional autonomy. In turn, Mogherini had no chance but to comment on the vote," he said.
However, the fact that she commented shows that something is changing in Europe, the expert added.
There have been a lot of European politicians calling to recognize Crimea's reunification with Russia, including from Germany, France, Hungary and the Czech Republic.
"I believe that truth is somewhere in between Mogherini's and Zakharova's words. There is a growing number of European politicians and officials who understand that Crimea's reunification with Russia is a reality," Konovalov pointed out.
"Many European countries have sustained economic losses after Washington and Brussels imposed their position over 'Russia's aggression'," he added. "Many EU politicians and businessmen want the sanctions to be lifted."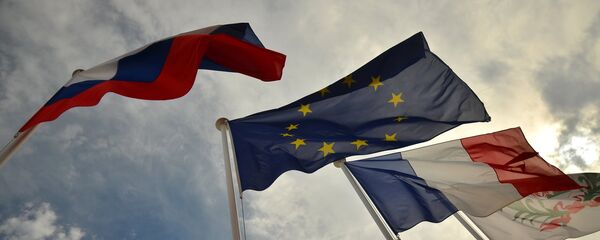 Earlier on Friday, a diplomatic source in Brussels
told
RIA Novosti that a group of European countries, including Hungary, Cyprus, Greece, Italy and Slovakia, wanted anti-Russian sanctions to be eased or removed.
At the same time, sanctions are now a new reality for Russia, the analyst said.
"Sanctions have created some obstacles for the Russian economy. But now this is our reality. Russia has started to overcome these difficulties and is learning to live under sanctions," he concluded.
The growing number of those in Europe calling to recognize Crimea as part of Russia shows a split between the EU bureaucracy and some European regions that want to be more independent from Brussels, Alexander Kamkin, senior analyst at the Institute of Europe, at the Russian Academy of Sciences, said.
"Mogherini represents top European bureaucrats. At the same time, there are a number of regions, like Catalonia and Veneto, representing Euro-sceptic positions. Political parties like the Alternative for Germany, the Lega Nord (Italy) or the National Front (France) – they all criticize the lack of transparency in EU bureaucratic mechanisms," he pointed out.
"Discontent over the united Europe is growing. Initially, the idea was good, but Europeans don't like what is happening now. Other factors are the Transatlantic Trade and Investment Partnership as well as the migrant crisis. Eurosceptics want normal ties with Russia, and now they are winning more and more supporters," Kamkin said.