EDINBURGH (Sputnik), Mark Hirst – EU year-on-year exports fell by 28.4 percent to 73.9 million euros in 2015, according to the European Commission's data released last month.
"5.3 billion euros [$5.9 billion] wiped off from exports. It's been very damaging," Hogan said, asked about EU sanctions on Russia and how damaging that has been to EU farming.
Brussels spends 50 billion euros annually to counteract the cost of Russia's restrictions on European farm produce, which followed EU sanctions on Moscow over its alleged role in the Ukrainian crisis.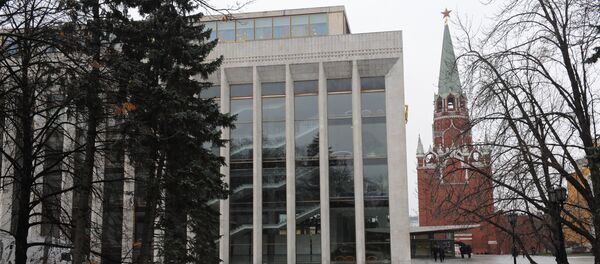 Russia announced a one-year food embargo in August 2014 on products originating in states that imposed sanctions against it, extending the ban into another year. European farmers have since staged regular protests decrying overproduction and losses sustained from the Russian food embargo.
Following a September 2015 agreement to disburse half a billion euros to EU farms to offset the effects of declining food prices and cheap imports, the EU activated a 13-point special measure to support the bloc's ailing agriculture sector. These include allowing dairy firms and cooperatives to enter into voluntary production and supply deals; considering providing temporary annual state aid of over $16,500 per farmer; promoting EU interests in negotiating trade pacts including the TTIP; and continuing efforts to lift the phytosanitary Russian ban.