WASHINGTON (Sputnik) — The international community has assured the Libyan Government of National Accord (GNA) that it will not initiate military operations in the country unless requested by the GNA, Libyan Charge d'Affaires to the United States Wafa Bugaighis told Sputnik.
"I know that the international community said they would not intervene unless they have official requests. This is their position," Bugaighis said on Friday.
Bugaighis emphasized the importance of unified international support for the GNA so it can resist the numerous armed militias fighting for influence in Libya, some of which are supported by outside states.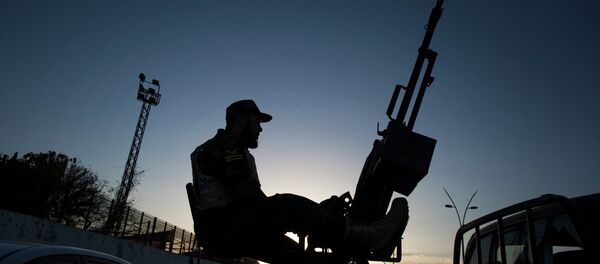 Bugaighis also noted that GNA will be cautious that weapons it may import under the arms embargo exemption approved by the UN Security Council this week do not fall into the wrong hands.
"The government needs to make — and I am sure they will make —an assessment for what we have, for the needed arms, and also where those arms are going to go, so in the end, we make sure it falls in the right hands and we make sure that it's used by the proper, legitimate forces," Bugaighis said on Friday.
"There are many armed forces in conflict with each other," Bugaighis said of the current state of affairs in Libya. "You should not support one armed faction against another. The idea is to… build a coalition of legitimate armed forces and then assess their needs."
In the past week, US military officials revealed that the United States has had special operations forces in Libya for at least the past year. The United Kingdom and Italy also sent special forces to Libya in late 2015, following the Islamic State takeover of the coastal city of Sirte.
In 2011, the UN Security Council secured a resolution for the international community to form a no-fly zone over Libya. The measure predicated the overthrow of Libyan leader Muammar Gaddafi by Western-backed Islamic extremists, throwing the country into chaos.