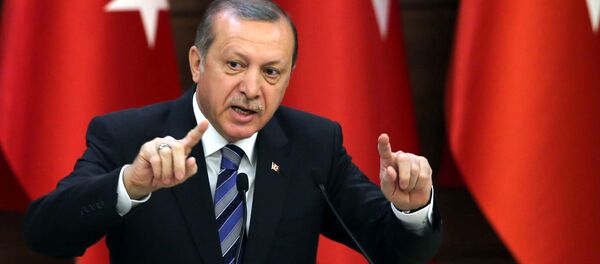 ANKARA (Sputnik) — The bill was approved by the Turkish parliament earlier in the day.
"Lawmakers represent the people's choice, and nobody can encroach on it. We will use every opportunity to challenge the decision of the parliament, including in the Constitutional Court," Selahattin Demirtas told reporters in Ankara.
The Turkish Prosecutor's Office has submitted proposals to the country's parliament to strip of immunity from prosecution as many as 138 lawmakers, the majority of whom represent two main opposition parties, namely the pro-Kurdish Peoples' Democratic Party and the left-wing Republican People's Party. Demirtas is among those facing a criminal prosecution.