"It's amazing that [NATO's European members have] risen no objections at all to something that is as destabilizing as building a missile defense shield right on Russia's borders given how strenuously the Russians have been objecting to it for more than 15 years," the author of the book "Bombs for Peace: NATO's War on Yugoslavia" said.
The first Aegis Ashore base came online in Romania last week. The second Aegis Ashore system is expected to become operational in Poland in 2018.
Although NATO officials have repeatedly said that the system does not target Moscow, Russian officials and experts remain unconvinced. The missile defense shield, NATO claims, is meant to protect the alliance from the ballistic missile threats of Iran. Szamuely called this "a total absurdity."
"Why would anyone be worried about Iran, particularly now that the deal has been signed?" he asked, referring to the Joint Comprehensive Plan of Action that was signed last year.
NATO has gone along with "something very destabilizing." The missile defense initiative, the expert added, has "always" been seen that way. "Ever since the beginning of the armed control process, any time you build a missile defense shield and the stronger it gets, it basically destabilizes the balance of power."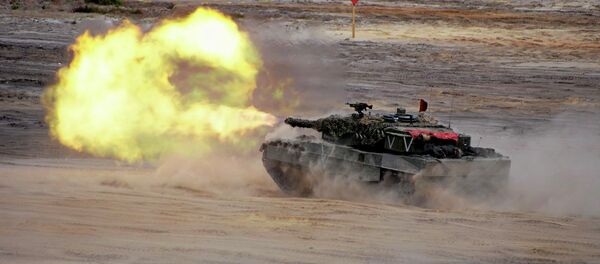 Meanwhile, France is apparently
not happy
that NATO will take control of the US-built European missile-defense system, due to concerns that Washington and not the alliance will in fact be in charge.
"I really don't think that we should take what the French are saying terribly seriously. Every few years the French would have this illusion that de Gaulle is still alive and that they are still pursuing a Gaullist independent foreign policy," the expert observed.
Szamuely further noted that "the missile defense shield will always be under US control. Whether you call it NATO or call it something else, it will always be under US control. The French know this very well. It is just a Punch and Judy show."
"Everything in NATO is under the US control. NATO is a US-controlled operation. This is why the supreme allied commander of NATO is always an American. The command and control system of NATO is the US," he added. "There is never an option of a non-US control. Everything that comes within the jurisdiction of NATO is under the US control."
This issue, Szamuely asserted, is not a serious dispute that will be resolved either before the upcoming NATO summit in Warsaw or shortly after.