WASHINGTON (Sputnik) — On May 21, Obama is set for a seven-day trip to Asia, including visits to Vietnam and Japan, where he will attend a Group of Seven (G7) summit.
A US arms embargo currently limits military sales to Vietnam, although it was eased slightly in 2014 to allow sales of some military equipment for maritime security.
"From statements, anticipate rolling back of arms embargo as well as a broad set of cooperation with Vietnam to further the overall partnership," National Bureau of Asian Research Director of Political and Security Affairs Tiffany Ma told Sputnik on Friday.
A full or partial rollback in the arms sales ban against Vietnam, she noted, may pave the way for other things.
"For example, access to Cam Ranh Bay would provide the United States with almost immediate, but non-exclusive, use of a strategic port at the edge of the South China Sea at a time when tensions are high and the United States is actively conducting operations in the waters," Ma explained.
Moreover, Ma added, it pays strategic dividends by helping Vietnam diversify its defense partners and shoring up its capacity as an important US ally in Southeast Asia.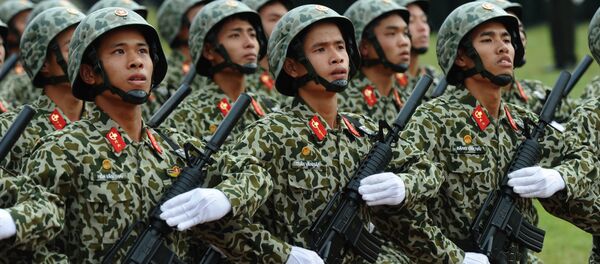 However, based on statements out of the White House, she observed, it appears that human rights concerns may continue to be an impediment to lifting the arms embargo on Vietnam.
Expect a reaffirmation of the US-Japanese alliance as the cornerstone of stability in Asia and of cooperation on global transnational issues, Ma claimed.
Territorial disputes in the South China Sea, trade issues and North Korea's nuclear program will be on the agenda, according to Ma, albeit not much will likely be said and done on nuclear disarmament.
"The Obama administration's efforts to reduce nuclear stockpiles have hinged largely on Russian moves to do the same," Ma argued. "Given that there has been little progress on this front, it is unlikely much progress can be achieved by Obama and [Japanese Prime Minster Shinzo] Abe alone."
American University's Nuclear Studies Institute Director Peter Kuznick told Sputnik that Obama's goal will be trying to secure greater support from both countries for his Asia pivot policies.
"His [Obama's] visit to Japan will solidify his ties to Prime Minister Abe, who has been pursuing a right-wing nationalist agenda and militarization of Japan," Kuznick stated.
Neither Obama nor Abe is interested in nuclear disarmament, though both will "pay lip service to the idea," Kuznick, co-author of "Rethinking the Atomic Bombings of Hiroshima and Nagasaki," said.
Obama, Kuznick observed, has taken some positive steps toward reducing the nuclear threat, especially the Iran nuclear agreement and the New Strategic Arms Reduction Treaty (START), but he has undermined these actions by supporting a trillion dollar nuclear modernization program that will make nuclear weapons more efficient and more usable.
"Such actions are regrettable and make one wonder what is the real purpose of Obama's visit to Hiroshima," Kuznick suggested.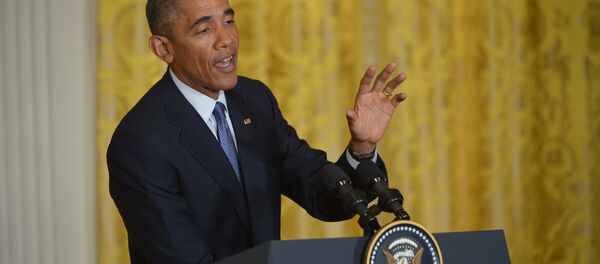 The lifting of the arms embargo on Vietnam and the Trans-Pacific Partnership (TPP) free trade agreement will also be on Obama's agenda, he added, which are both seen as ways of limiting China's influence in the region.
The United States has been selling lots of arms to most of China's neighbours and has been trying to reassert itself economically in the region, according to Kuznick.
"It is playing upon China's hardline policies in the South and East China Seas to exacerbate fears in the region, increase hostility and mistrust toward China, and increase US influence," Kuznick concluded.
George Washington University Professor of International Affairs Richard Thornton told Sputnik that Obama will encourage Abe's demarche toward Moscow and will lift the arms embargo on Vietnam, but little progress will be made on the nuclear front.
"With nuclear weapons bristling all along the Asian coast from Russia to North Korea to China, disarmament is a fantasy," Thornton claimed.
China's claims in the Western Pacific will certainly be discussed, Thornton continued, and expect Obama to pledge support for both Hanoi and Tokyo in supporting their claims against Beijing's.
"Whether he will honor such pledges is anybody's guess. So far he has been a paper tiger," Thornton concluded.
Obama plans to arrive in Vietnam's capital Hanoi on Sunday. He will also visit Ho Chi Minh City, formerly Saigon, before leaving on May 25 for an economic summit in Japan, and then will visit Hiroshima.