MOSCOW (Sputnik) – Simultaneously, the Iraqi armed forces issued a warning to the city's civilian population to flee the city as soldiers prepared an operation to reclaim Fallujah.
"Twenty-thousand soldiers of the federal police forces as well as military vehicles and artillerymen arrived in the vicinity of Fallujah today and are preparing to attack," Federal Police Chief Raed Shaker Jawdat said as quoted by Iraq's Alsumaria broadcaster.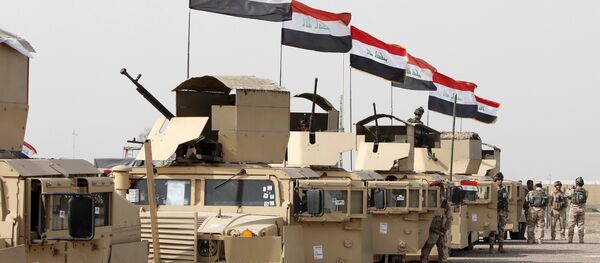 The outlet added that government forces and allied militia had cut off terrorist communication routes ahead of the offensive, while aviation units struck Daesh positions.
Fallujah, in the western Anbar province, has been under Daesh's control since 2014. Reports emerged recently that militants of the terrorist group began killing residents attempting to leave the city..