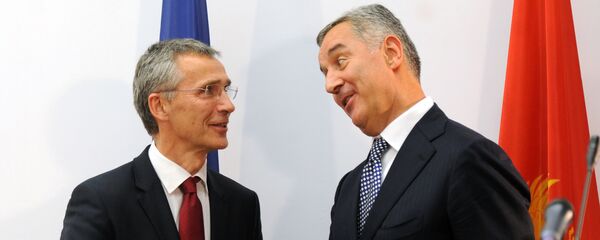 NATO claims the right to be militarily active throughout the world "in order to defend the US and the EU," DWN wrote, referring to a statement of NATO Secretary General Jens Stoltenberg.
"In addition to its expansion activities in the Middle East and the Gulf States, this also includes the expansion in Eastern Europe," the article said.
On Thursday, foreign ministers of 28 NATO countries signed a protocol on Montenegro's admission to NATO. So far, Montenegro has been granted only an observer status, but once ratification is completed, the country will become the 29th member of the military alliance.
"A NATO membership would give Montenegro an opportunity to become a regional power. This development could inspire other countries like Macedonia and Bosnia to seek NATO membership as well," the newspaper noted.
According to DWN, such developments might lead to further tensions with Russia,which perceives NATO's activities near its borders as a threat to its national security.
"The expansion itself generates a psychology of frontline states, in essence creating new or moving old dividing lines in Europe and contradicts the necessity of creating a new system of collective security of the continent," Russia's envoy to NATO Alexander Grushko said earlier.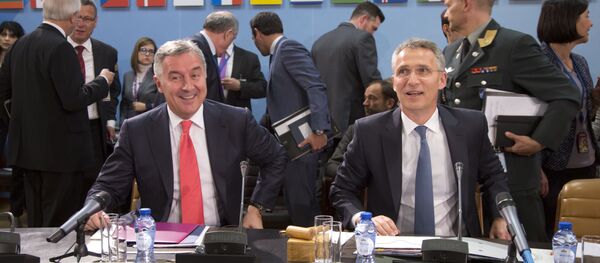 There is no NATO military presence in Montenegro so far. But the country's ports in Bar and Porto are regarded as potential NATO bases. These ports have already been used as part of the NATO mission "Operation Active Endeavour" in 2015,
Balkan Insight reported
.
According to German magazine Der Spiegel, NATO pursues its geostrategic goals on the Western Balkans and tensions with Moscow are unlikely to stop it from further expansion.
"Russia is irritated by the NATO invitation to Montenegro. But for the alliance it is about the influence on the Western Balkans. Therefore, Brussels obviously does not care about the lack of democratic standards in the small state," the magazine wrote.
Since the end of the Cold War, the military alliance has already accepted twelve new members, in particular from Eastern Europe, DWN noted. According to DWN, NATO is likely to make Montenegro its full-fledged member despite any protests on the part of Russian authorities.