Russia, the US and other parties are continuing to coordinate efforts on the Syrian settlement. According to Russian Defense Minister Sergei Shoigu, Moscow offered Washington to launch joint airstrikes against the al-Nusra Front, starting May 25.
"To continue the fight against UN-designated terrorist organizations, we are offering the United States — as co-chair of the International Syria Support Group — to begin joint actions on May 25 between Russian Aerospace Forces and the US-led coalition, on planning and carrying out airstrikes against al-Nusra Front and illegal armed groups that do not adhere to the ceasefire," Shoigu said.
Until May 25, Russia wants to cooperate with the US to establish the ceasefire regime in areas under control of moderate opposition groups.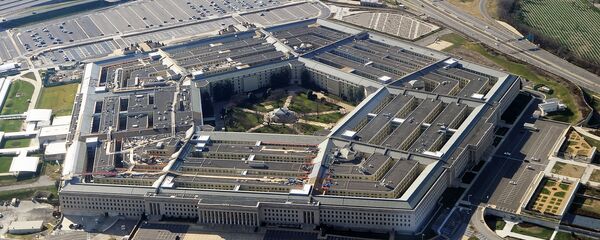 "We suggest the United States to continue its work with the 'moderate' opposition and those who have sided with them in the cessation of hostilities until May 25 of this year, to give exact definitions of the regions under their control, and to withdraw units observing the conditions of the cessation of hostilities from the territories controlled by al-Nusra Front formations and other international terrorist organizations," the minister said.
Shoigu added that actions by al-Nusra Front continue to fuel tensions in the region.
However, the Pentagon has rejected the offer.
"We do not collaborate or coordinate our operation with the Russians. As the Secretary [Carter] has said, Russian operations are supporting and enabling the Assad Regime which is like pouring fuel on a fire. We remain focused solely on degrading and defeating ISIL [Daesh]," US Department of Defense spokesman Matthew Allen told Sputnik.
Indeed, al-Nusra Front is one of the key sources of instability in Syria, especially in northern Syria, analyst Vladimir Evseyev from the Institute of CIS Countries said.
"Recently, Russia has proved to the US that this is al-Nusra Front militants who attack civilians. This is why a compromise between Moscow and Washington is possible," Evseyev told Gazeta.Ru.
According to the analyst, the US-led coalition has not conducted actions against the terrorist group due to Turkey's interests in the region.
"The US doesn't want to get involved because Washington doesn't want additional problems with Turkey," he said.
On the other hand, the Turkish government supports radical Islamist groups. This fact should sooner or later anger Washington, Evseyev suggested.
Unlike Daesh, al-Nusra Front are adapting to the ceasefire and disguising as more moderate militant groups.
Russia and the US have been in bilateral talks over a plan to end the Syrian war. Moscow's offer on joint actions against al-Nusra Front was aimed at eliminating one of the main obstacles in the peaceful settlement.
However, Washington seems "determined to reject any Russian plan out of hand, which likely explains why the months of negotiations have just amounted to intermittent US statements of condemnation," an article by Ron Paul Institute read.