WASHINGTON (Sputnik) — Last week, French Foreign Minister Jean-Marc Ayrault expressed the desire to lift sanctions against Russia, if the conditions in Ukraine change. In April, France's lower house of Parliament voted 55 to 44 to adopt a resolution to end the sanction against Russia.
"I think the French have been strong and will continue to be," Fried said when asked about opposition within France to renewing the anti-Russian sanctions.
Fried added that during a recent visit to Paris, he saw signs of France willingness to uphold the sanctions until the implementation of the Minsk peace process is successful.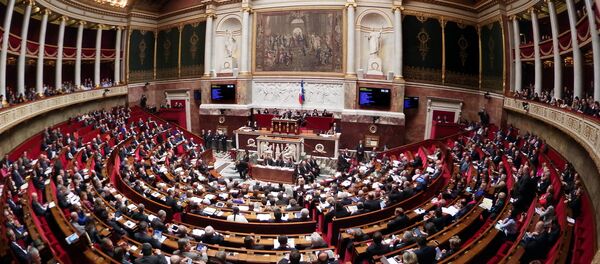 "They [the French] believe in Minsk, so do we. They believe that sanctions are a tool to get Minsk done, so do we," he explained.
At the end of June, the EU Council will assess whether or not to renew the anti-Russian economic sanctions, first implemented in 2014 in connection to alleged Russian involvement in Ukraine's crisis.
Renewing sanctions against Russia requires unanimous support from all 28 EU members. Both the European Union and United States have said they would lift sanctions on Russia once the terms of the Minsk peace accord are met.