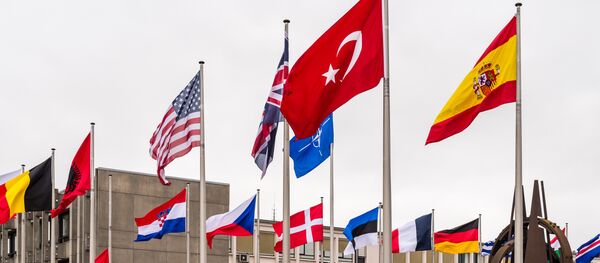 MOSCOW (Sputnik) – In April, media reported that NATO member states were preparing to deploy about 4,000 troops in the Baltic states as well as in Poland as part of the Alliance's strategy of military buildup on the Russian border.
"Judging by the rhetoric which is rapidly returning to the times that have been left far in the past. But unfortunately the very essence of this organization [NATO] means keeping using such rhetoric. So we wrong when we thought that this all had become history," Peskov told journalists.
"NATO is a product of confrontation and a tool created for confrontation. How a tool like this can boost European stability and security is a point of controversy," Peskov said.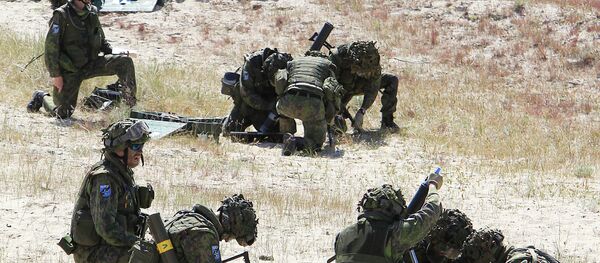 He said Moscow was concerned about NATO's continued push for expansion toward the western Russian border and would take "predictable, consecutive and systematic steps to secure its interests and security."
In May, the United States activated its Aegis ashore ballistic missile defense system (BMDS) in Romania and broke ground on another Aegis ashore site in Poland.
NATO has been increasing its presence in Eastern Europe since Crimea rejoined Russia in March 2014 following a referendum the West refused to recognize as legitimate, instead blaming Moscow for violating Ukraine's territorial integrity. Russia has denied the allegations and has repeatedly stated that the bloc's increased activities near its borders undermine regional and international stability.