WASHINGTON (Sputnik) — The former aide added that he expects Sanders' supporters to eventually back Clinton as well.
"People forget that Hillary Clinton flew to New Hampshire, endorsed Obama and started campaigning for him very quickly. And so the question is how quickly Bernie will do that," Messina said in an interview with MSNBC. "I think it is the right thing for the party."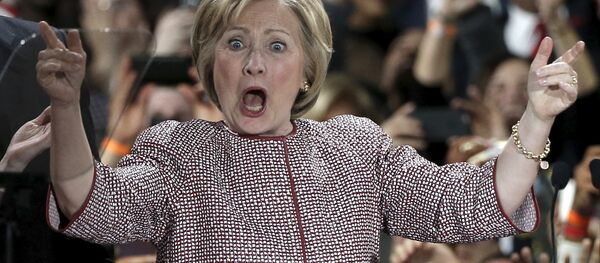 "I think his supporters are going to look at [Republican candidate] Donald Trump and say there's no way we're going to allow this guy to be president of the United States," Messina said.
The 2016 US presidential election will take place in November. Clinton is the front-runner of the Democratic Party, closely followed by Vermont Senator Sanders.
Business tycoon Donald Trump became the effective Republican party presidential candidate by winning in a landslide victory the primary election in the US state of Indiana on May 3.