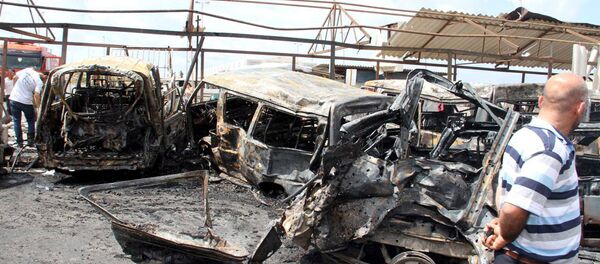 BEIRUT (Sputnik) — Earlier on Monday,
seven blasts
hit the Mediterranean coastal cities of Jabla and Tartus, killing more than 100 people, according to local police.
"Special forces arrested a suicide bomber who belongs to the terrorist group Ahrar ash-Sham. The terrorist planned to blow himself up near a hospital in Jabla," the source said.
Media reports suggest Daesh terrorist group has taken responsibility for the attacks.