MOSCOW (Sputnik) — Earlier in the day, seven blasts hit the Mediterranean coastal cities of Jableh and Tartus, killing more than 100 people, according to local police. Daesh has reportedly taken responsibility for the attacks.
"These terrorist attacks constitute a dangerous escalation on the part of the regimes of hatred and radicalism in Riyadh, Ankara and Doha, and are directed at derailing efforts to save lives of Syrians, derailing the Geneva talks and the cessation of hostilities," the SANA news agency quoted the letter as saying.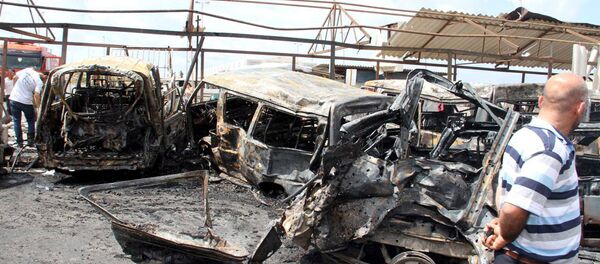 The latest round of Syrian peace talks in Geneva took place on April 13-27. The next round of talks will begin on May 30 in the Swiss city of Montreux.
Syria has been mired in civil war since 2011, with government forces loyal to Syrian President Bashar Assad fighting numerous opposition factions and extremist groups. A US-Russia-brokered ceasefire came into force across Syria on February 27, but it does not apply to terrorist organizations active in the country.