MOSCOW (Sputnik) – Trying to drag Montenegro quickly into NATO is a signal that the alliance is not prepared to work together on the creation of a system of European security, Russian Envoy to NATO Alexander Grushko said Tuesday.
"This shows that the rapid dragging of Montenegro into NATO against the procedures of the alliance itself was a geopolitical project in order to demonstrate that the open door policy is still alive and that it's needed," Grushko said during a live video uplink out of Brussels.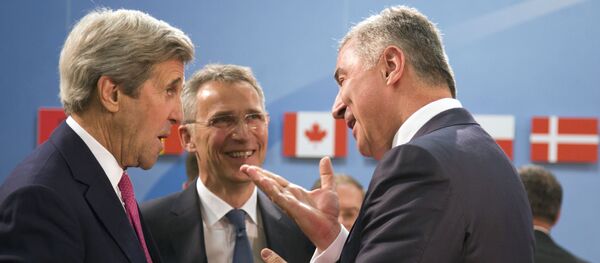 Grushko said that NATO
accepted Montenegro
even though the country does not fall in line with all of the NATO criteria.
"I think that this is a demonstration that NATO will continue to lean regardless on its own policy of NATO centralism. In a word, this is yet another signal that NATO is unprepared to jointly work on setting up a new system of security in Europe," Grushko said.